Need that
re-up?

Don't sweat the time because
@Cannaco we deliver to you!
See store page for details.
Bucket List 91 x White 91
This powerful cultivar from the acclaimed Swamp Boys is a modern take on a classic genetic consisting of Chem 91, Star Fighter and White 91. This award-winning strain produces a flavorful smoke with warm gassy notes and earthy undertones. Experienced users will appreciate the lack of a ceiling and strong staying power from this rare and highly sought-after genetic. Be sure to check this one off vour bucket list!
25 CBD Oil
Peace Naturals™ 25 CBD Oil is naturally flavoured with a hint of peppermint, ensuring little to no cannabis taste. Made only with high quality MCT oil at a potency of 25mg/g CBD, Peace Naturals is perfectly suited to meet your wellness needs. Peace Naturals has a long history of success in the medicinal cannabis channel, having received the first non-incumbent medical cannabis license granted by Health Canada in 2013.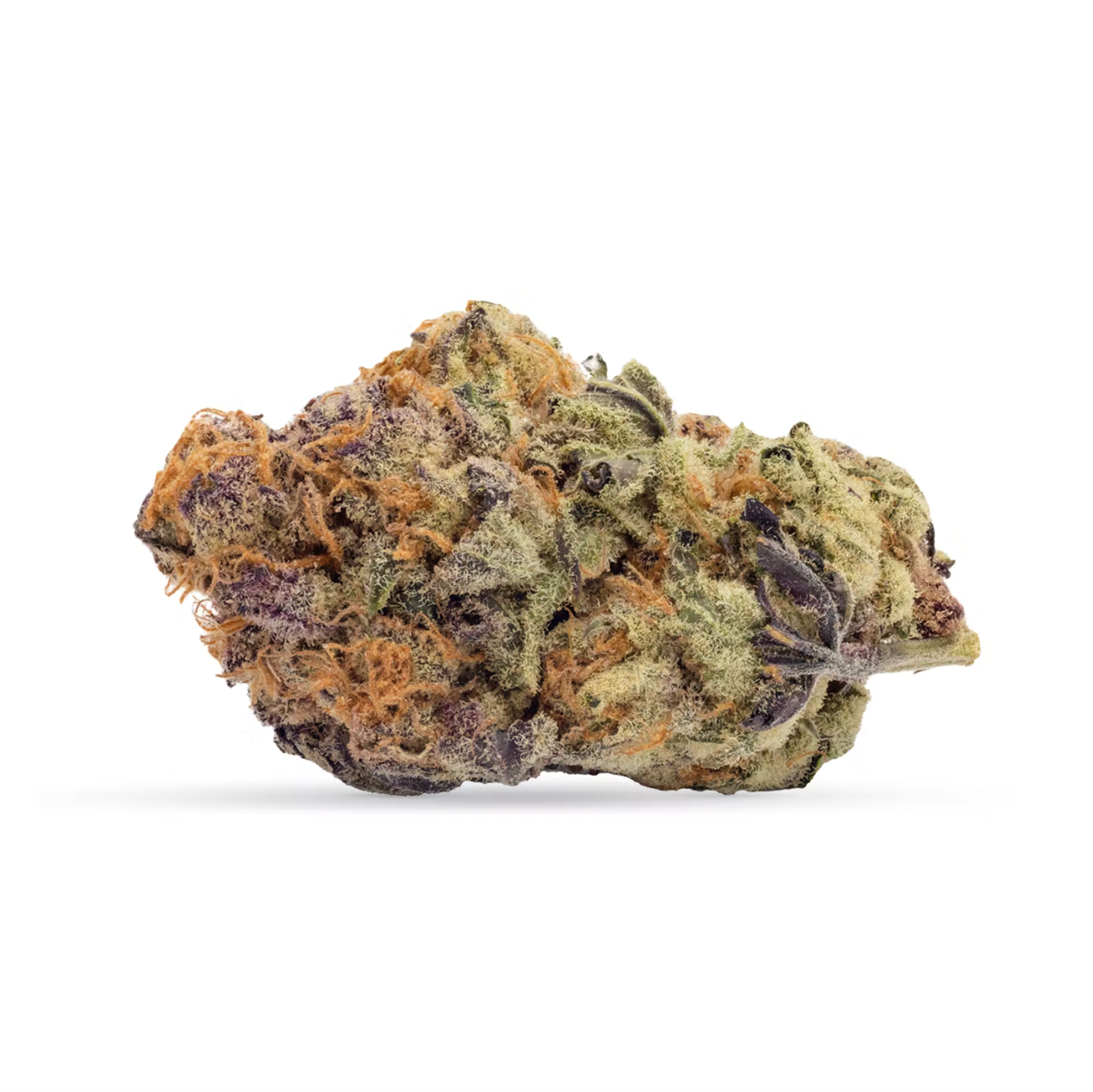 Island Cherry (Kawehnoke Eri'ko:wa)
Island Cherry (Mohawk translation: Kawehnoke Eri'ko:wa), brought to you by SEV7N, the first 100% indigenous owned and operated LP based on Cornwall Island in the Akwesasne Mohawk Territory, is an indica-dominant hybrid with strong cannabinoid and terpene levels. Bred by crossing Purple Punch and Black Cherry Pie, this dessert strain has a loud flavour profile full of mouthwatering sweet cherries and floral undertones.
Whether you're a cannabis connoisseur or experimenting with cannabis for the first time, Cannaco is ready to provide you with a cannabis experience that best suits your needs.
When you walk in our doors, you'll immediately feel welcome. We have an extensive selection of cannabis products and our friendly cannabis experts can help you find exactly what you're looking for, even if you don't know what you're looking for when you walk in!
If you can't make it into our Halton/Georgetown, Quinte West or Alliston stores, our online stores offer local delivery.
Halton / Georgetown
28 Main Street South, Georgetown, ON
905-702-8828
Quinte West / Trenton
39 Dundas St W, Trenton, ON
613-392-9888
Alliston
42 Victoria St East, Alliston, ON
705-435-6888
Hours vary by location.
We close for all major holidays.